The United Way of Coshocton is proud to announce that it is bringing on 2 new board members.
Captain Dean Hettinger and Leondra Davis were voted in and will start serving the United Way of Coshocton as of November 2020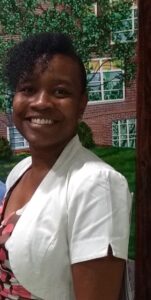 Leondra Davis is currently working as the Coshocton Family Drug Court Coordinator.  She began working for the court in June of 2018 for the QIC/CARA grant project. Prior to that she was a Guardian Ad Litem for Juvenile Court for 5 years. She also served as the visitation supervisor and mediator with Family PACT since 2007.
When Leondra is not working she volunteers with the Fatherhood Initiative and enjoys game night with family and friends.  She also enjoys reading and listening to music.  If you have met Leondra, you know that she is energetic and thinks outside of the box.  She is quick to look at barriers as opportunities to achieve success and is anxious to create positive changes in our community.
Leondra has lived in Coshocton close to 20 years and she and her husband have 6 children.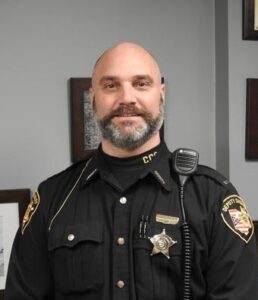 Captain Dean Hettinger has worked in law enforcement for more than 26 years.  He has always been interested in community involvement and also wants to be a part of something that brings positive change.  He has served on the Drug Free Coalition, the Homeless Coalition, OSU Extension board and is currently serving on the Board of DD board.
He and his wife, Jennifer have 2 children, one in college and one in high school.  When Dean has time, he enjoys being outside and is an avid hunter.
Both Leondra and Dean will be a tremendous benefit to the United Way because both have been civil servants for their entire adult lives and are willing to speak honestly about issues that are complex and require attention.  Both are optimists and hard workers.
The United Way of Coshocton Board is proud to welcome Leondra Davis and Dean Hettinger to its family.