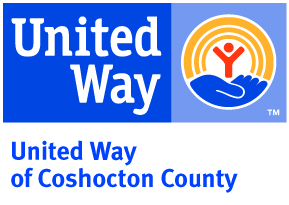 402 Main Street
P.O. Box 84
Coshocton, Ohio 43812
PRESS RELEASE
DATE: September 28, 2023
TO: ALL MEDIA
CONTACT: Emma Mitchell, Executive Director, (740) 622-4567
RE: United Way Thank You Changes
The United Way of Coshocton County is making changes to how they will thank donors for their 2023-24 campaign that is kicking off. Historically, every donor was sent a thank you letter in the mail for their support. In order to save money with the increase of postage and to ensure as much funding as possible is going to local partner agencies, they will be changing this. For the 2023-24 campaign, those who donate $20-$499 will receive a virtual thank you via email if an email address is on file instead of a letter. Anyone who donates $500 or more will receive a thank you letter in the mail.
United Way Executive Director Emma Mitchell says, "We are so thankful for everyone who supports the United Way in any form. We are very appreciative of every dollar we receive, but in order to provide as much support as possible to our partner agencies, we are making this cut on the amount of postage we send out. I hope that everyone is understanding and will continue to support regardless of the changes in the forms of recognition."
The United Way of Coshocton County has been around for over 83 years with the mission statement of uniting neighbors and resources to positively impact lives in Coshocton County. The United Way of Coshocton County focuses on three different impact areas: financial stability, health and education. The United Way is special because there is no other non- profit organization that enables 1 donation to support 12 different agencies and more than 30 different programs all at once. The United Way of Coshocton County is all local. We are locally governed, funds are locally given and locally used. If you are interested in donating to the United Way of Coshocton County reach out to their office (740)622-4567 to see how you can offer support.