United Way
of Coshocton County
The United Way brings together people and resources to build resiliency, leadership and independence so that our friends, neighbors, co-workers and families remain strong and healthy.
UNITING NEIGHBORS AND RESOURCES TO POSITIVELY IMPACT LIVES IN COSHOCTON COUNTY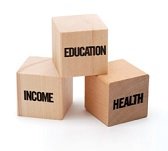 We take the broadest possible view of diversity.
We value the visible and invisible qualities that make you who you are.
We welcome that every person brings a unique perspective and experience to advance our mission and progress our fight for the health, education, and financial stability of every person in every community.
We believe that each United Way community member, donor, volunteer, advocate, and employee must have equal access to solving community problems.
We strive to include diversity, equity, and inclusion practices at the center of our daily work.
We commit to using these practices for our business and our communities.